On Sangamon Songs, singer-songwriter and folk musician Tom Irwin sets to music entries from an 1893 diary written by Harry Glen Ludlam, a teenager who lived on the Irwin farm in Sangamon County just outside Springfield, Illinois, from 1880 to 1894. 
Irwin discovered the notebooks tucked away inside a pie-tin cabinet in the family farm home in 2006 and began composing songs as a master's project for graduate studies at University of Illinois Springfield in 2008. 
           Each song is based on a actual entry from the diary, be it an exciting visit to Chicago's 1893 Columbian Exposition in Hurrah for the World's Fair, the death of a schoolteacher in Nellie Manchester presented as a waltz with twin mandolins, a ragtime-like ode to lazy days in Doing Nothing, a look at time's passing driven by a strings and flute section during Moonlight Now or Corn to Shuck, a Roger Miller-esque romp about the glories of shucking corn. Bearing comparison to John Prine as an Illinois native and storytelling songwriter, Irwin "searched for a place for each song to be within the context of Harry's journal and my personal observations" and in doing so created a timeless work by focusing on the particulars of an individual to uncover universal sentiments. 
          This marks the 53-year old musician's ninth album of original material and the second recorded with producer Gary Gordon of Inside Out Studio in Sparta, Illinois. Along with Gary on acoustic guitar, melodica and harmonica, the recording features the stellar musicianship of multi-instrumentalist Robert Bowlin (fiddle, guitar, piano, accordion, cello, mandolin), a two-time national finger-picking and flat-picking guitar contest winner, band member with legendary artists like Bill Monroe, Maura O' Connell, Kathy Mattea and the Osborne Brothers and a Nashville session musician for many years. Also featured on Sangamon Songs are Roberta Gordon (autoharp), Ross Sermons (bass), Mark Stoffel (fiddle, mandolin), Curtis Jay (bass) and Theresa O'Hare (flute and whistle).
1) Harry Glen Ludlam 3:12 
2) Corn to Shuck 2:44 
3) Doing Nothing 2:51 
4) Hurrah for the World's Fair 5:04 
5) What Went On Last Night 2:42 
6) When the Gypsies Camped on Prairie Creek 3:07 
7) Nellie Manchester 4:20 
8) Walking in the Woods 3:18 
9) Moonlight Now 3:24 
10) Diggin' in the Dirt 3:05 
11) Rain Rain Rain 4:58 
12) The Footsteps of My Maker 2:55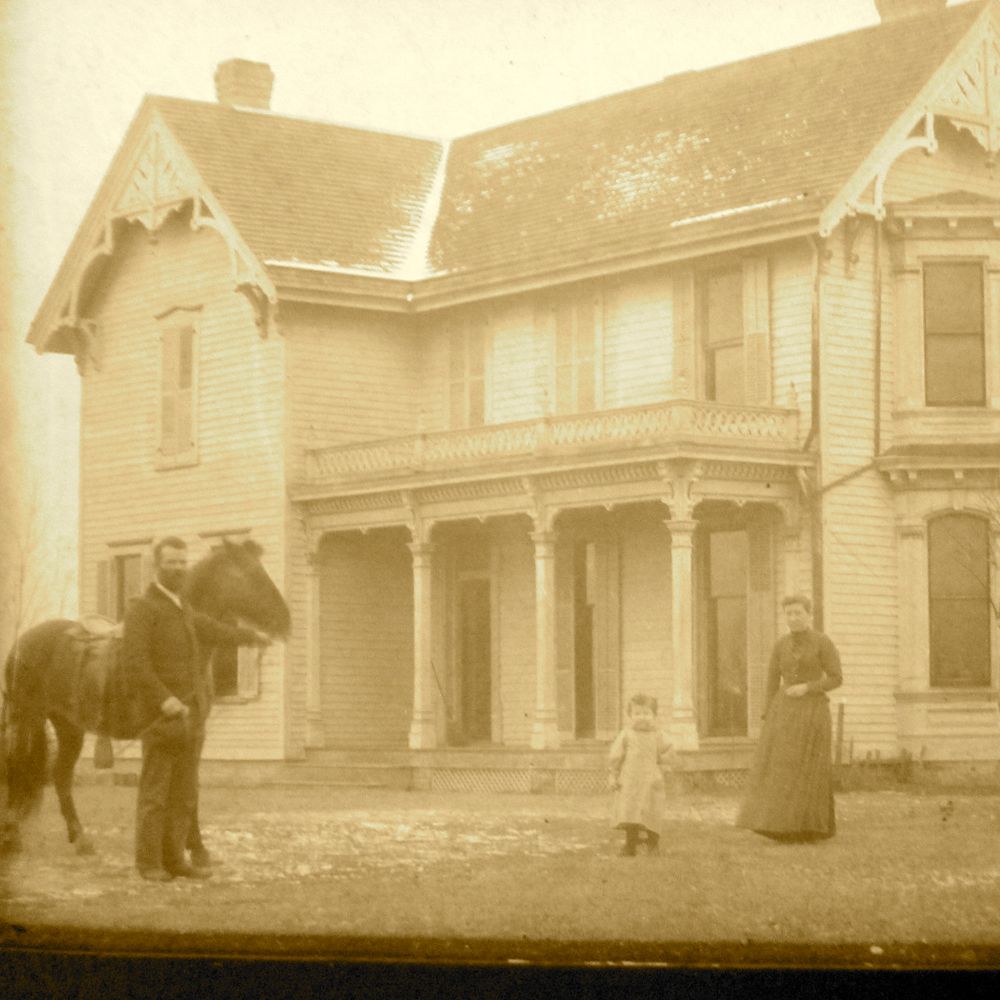 Our family farm
February 1894
Thomas S. Duncan, W. Murray Duncan, Hattie Rhodes Duncan